The Vector EPro8 Challenge is a nationwide competition for Years 7/8 and 9/10. Using science, maths, technology and engineering skills the students have 3 hours to solve set problems. This is the second year MHJC has taken part in the event.
Earlier this term, four of our Years 9/10 teams took part in the first round heats with all 4 teams going through to the semifinal, held in the MHJC theatre last week. Congratulations goes to all competitors through to the semi finals, and a huge accolade to our 'Misfits' team for proceeding to the Grand Final, to be held on the 3 September in the MHJC theatre.
Two Year 7/8 teams also took part in the first round heats at Opaheke Primary earlier this month. Our very own 'MHJC Legends' were placed third at this event and will also proceed to their semi finals at the end of the month.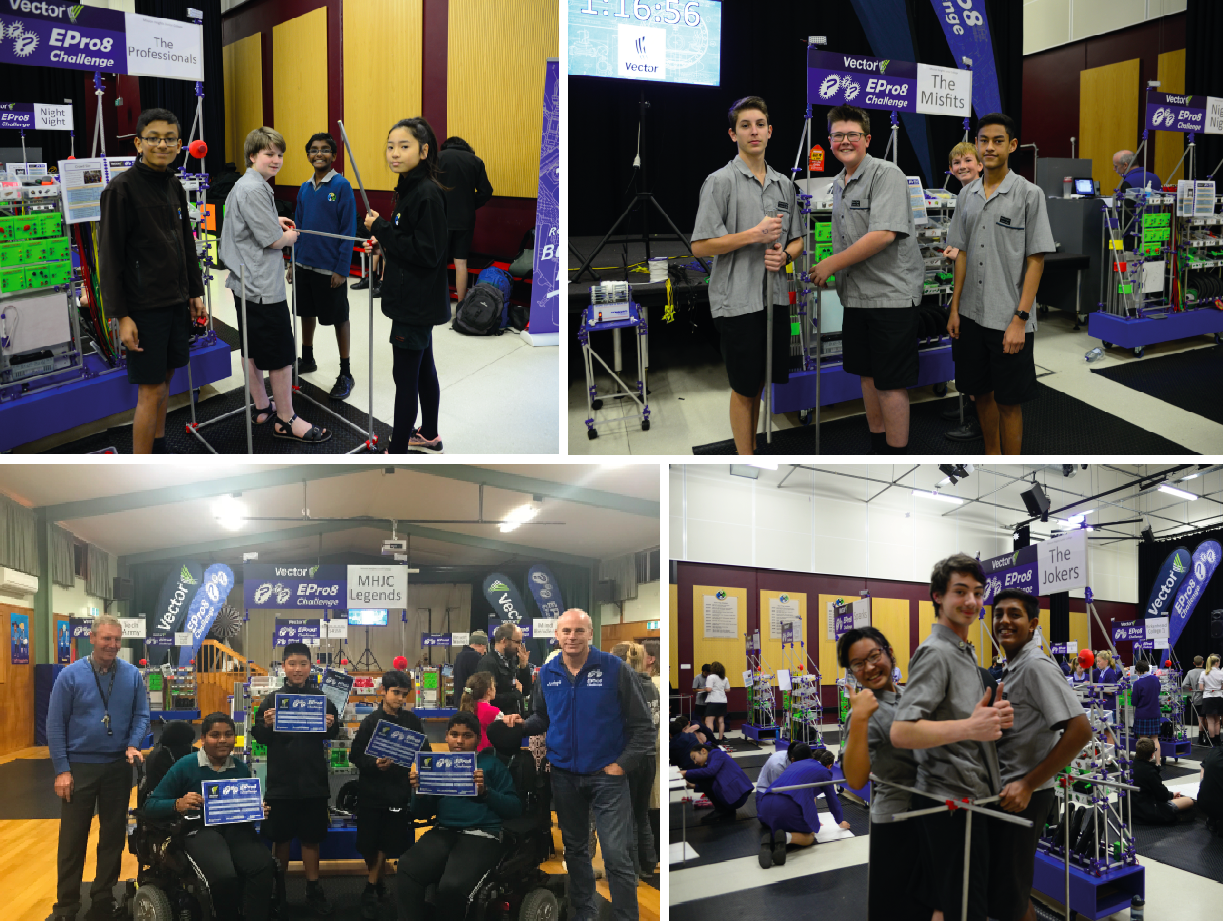 More EPro8 news to come – watch this space!Years 9/10 – Team 1: Night Night
Harjot Singh Dharni; Ethan Kidd; Paul Chan; James Zeng.
Team 2: The Jokers
Ronak Lal; Amanda Lee; Kyle Anderson; Sunny Lau.
Team 3: The Professionals
Dallas Barrett-Thomson; Rohan Mathur; Radesh Muhunthan; Ally Lin.
Team 4: The Misfits
Jasper Carpenter; Sam Martin; Ricky Bassano; Mustafer Kamish.
Year 7/8
Team 1: MHJC Legends
Eric Pan; Arvinth Satthay; Ashvin Satthay; Rayaan Cheema.
Team 2: Power Puff girls
Irene Wu; Rachana Rajeev; Alexis Davies; Sharon Ng.