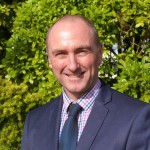 Welcome to the Mission Heights Junior College website. I am privileged to have the opportunity to lead such an innovative, forward looking school, where children are challenged to be the best they can be in a supportive and engaging educational environment.
Our Vision
Our vision at Mission Heights Junior College is to develop confident, active, reflective and high-achieving learners and to provide innovative and evolving personalised learning contexts in response to the rapidly changing world in which our children will live.
Our children need to be prepared to meet the challenges of a global community with confidence and resilience, to be life long, independant learners and enterprising young people with highly developed problem solving, communication and thinking skills.
Students at Mission Heights Junior College will be guided and challenged to achieve high academic goals and to extend themselves in doing so. They will be well prepared to meet the challenge of gaining essential qualifications both at Mission Heights Junior College and in their later schooling.
However in today's world this, in itself, is not enough. Our students will also be encouraged to be active participants in sporting, cultural and leadership and service activities, which will make them all round achievers who are valued in higher education, the work place and in society.
We want our students to be engaged and active participants in their learning and it will be our goal to provide authentic, personalised and relevant learning contexts.
Our Site
Our students benefit from the state of the art facilities and resources of a modern learning environment.. Our teaching staff is committed to providing an educational experience which is relevant to students and which extends and challenges them in a digital environment.
The school is divided into four buildings which enables dedicated staff to provide students with strong pastoral support. The flexible design of the site also allows for innovative and collaborative teaching and learning. Each Whanau, or "school within a school" encourages a sense of belonging and supports our students to become positive leaders and citizens who make a positive difference.
Our Place
We believe that our school is an integral part of our community and that the community is integral to the school. Our focus on authentic and relevant learning offers opportunities to develop positive partnerships with community organisations and businesses as well as our parents and friends of the school.
I am looking forward to meeting you and working with you as we develop a school to be proud of at Mission Heights Junior College.
Ian Morrison
Principal