Who would have thought Mission Heights Junior College could win The Volvo Ocean Race without leaving dry land!
Education Perfect, the world online educator, worked with race competitors Team Sun Hung Kai – Scallywag, to create their own competition event using lessons relating to the science and maths behind sailing as well as the core Sustainability Programme of Volvo Ocean Racing. The Education Perfect Volvo Ocean Race Challenge took place over ten days in March, and included participants from more than 250 schools around New Zealand.
MHJC Year 9 students, under the guidance of teacher Mrs Reshmika Lal, took to the contest like ducks to water, blitzing their competitors by adding to the school total of 558,259 points. The school took out both the Top Class (9W2) and overall Top School awards. This brilliant team performance doubled that of the second place finisher with 18 of the top 30 places also going to MHJC students.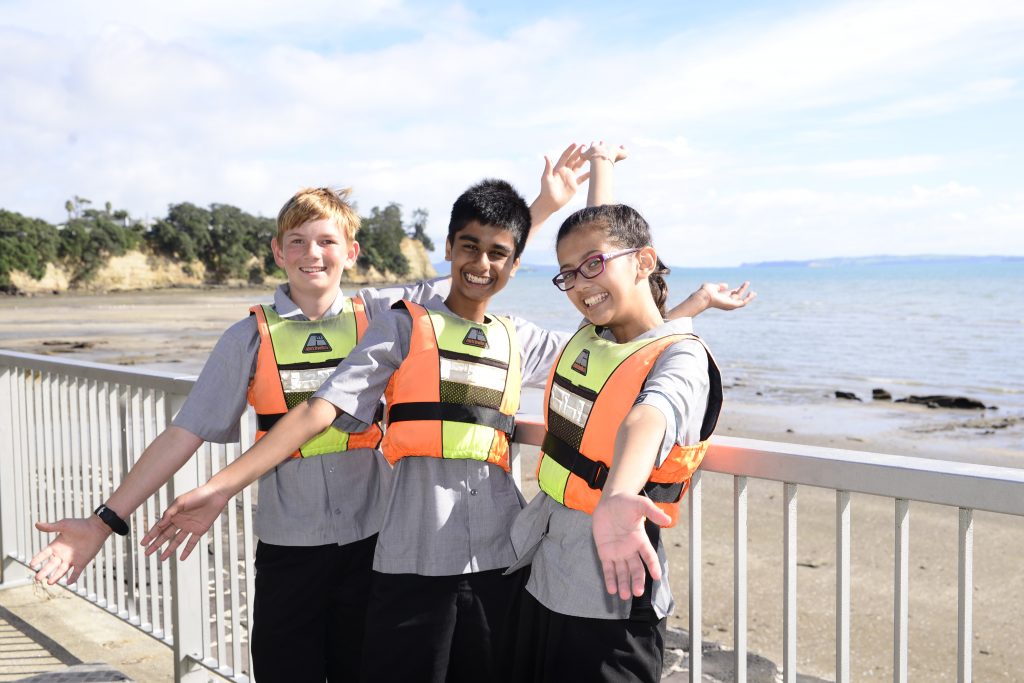 For their efforts the team has won a $200 shared lunch along with a very special keepsake – an official photo of Sun-Hung Kai Scallywag that has been signed by the whole racing team! Students say it was the excitement of the racing and the involvement with an actual Volvo Ocean Racing crew made up of Australians, British, Dutch and Portuguese male and female sailors that inspired them to keep going and ultimately succeed.
Teacher Mrs Lal says it illustrates how Maths and Science can be engaging and exciting when put into the context chosen by Education Perfect. Head of Education Perfect, NZ, James Santure and his team (which includes former Mission Heights Junior College teacher, Trudi Wigg) are consistently impressed with the engagement in learning and commitment to achieving success shown by Mission Heights Junior College. Mr Santure says "It is just so inspiring to see such continued enthusiasm and dedication to Education Perfect competitions from students at Mission Heights Junior College. Academic success, including in the events we run in Maths, Science, Humanities  English and Languages, is clearly a meaningful part of the culture of the school. This result bodes well for the World Series competitions to come this year – I'm sure we will see your name at or near the top of the leaderboard yet again!"
Team Sun-Hung Kai Scallywag joins Education Perfect in congratulating Mission Heights Junior College on this outstanding achievement.
Caption:The top three Education Perfect Volvo Ocean Race Challenge scorers.  From left: Jasper Carpenter, Nikhilesh Prasad and Jahnavi Shah