On Tuesday 30 March Dr Anae Neru Leavasa visited our school to introduce himself and meet three of our students who petitioned his office last year to reduce speeding around the school. This was part of a learning context led by Mrs Selagan last year when the students were in her Global Studies class researching problems and solutions to problems in our community. The boys made a presentation to Dr Leavasa who was very impressed by the quality of the boy's exploration, analysis and suggestions. As a result he has set up a meeting with the school, local council and Auckland Transport to develop and implement some of the boys' ideas.
This is an excellent example of authentic learning and while the process is not complete we could see the visible growth of our students.
Growing greatness – Kia mana ake!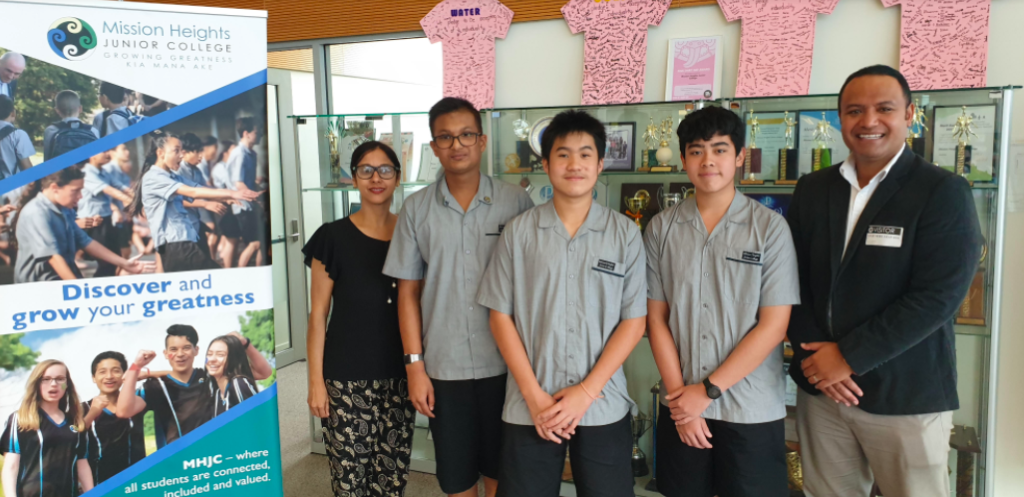 Left to right: Mrs Selagan, Ayush Singh, Ethan Pelayo, Mason Kanthavong, Dr Anae Neru Leavasa