Mr. Jeremy Smith is the newest appointment to our teaching staff. Mr. Smith has joined Coast /Te Whānau o Takutai replacing Ms. Morris who relocated to Canada last term.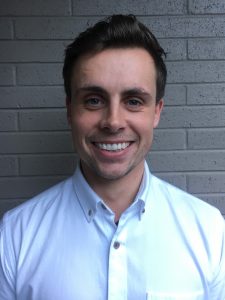 Mr. Smith is a Master of Teaching (Secondary) graduate from the University of Auckland specialising in culturally responsive pedagogy. Before his post graduate degree, Jeremy completed a Bachelor of Arts in Sociology.
In his spare time Mr. Smith enjoys the outdoors and staying fit. He also has a passion for conservation, volunteering with the Department of Conservation in pest control programmes.
Mr. Smith is particularly passionate about how he can improve the literacy of students at Mission Heights Junior College. Recognising the fundamental role which literacy has for student life outcomes has made this a focus of his practice.
I wish him an enjoyable and fulfilling teaching experience at MHJC as he starts his career with us.
Growing greatness – Kia mana ake